Charlotte Haywood is entangled big time in her experimental interdisciplinary art practice. Charlotte uses recycled objects such as old glass demijohns and flutes found on her global travels to address ecological issues. With them, she creates musings on the survival of our species. "I prefer materials that when I am finished with them, I can throw them out in my garden", says the artist.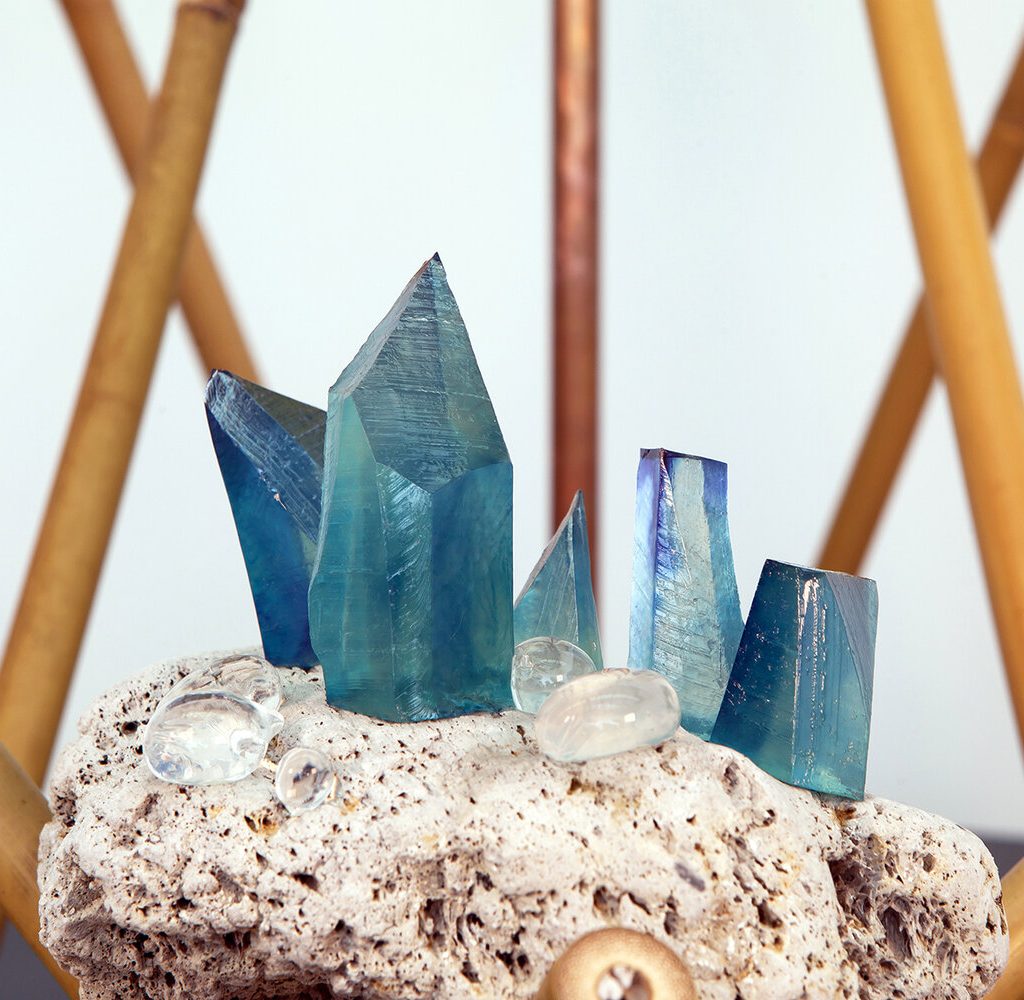 Her latest work is currently on show at the Tweed Regional Gallery. It can also be found in the online exhibition Ocean Portal by the Seaweed Appreciation Society, a group of "marine biocurious humanoids".
Haywood is the daughter of legendary Aussie actors Wendy Hughes and Chris Haywood. She draws on her innate performance instincts in design projects like NORPA's 'Into The Forest'. As she says, "I'm a rogue artist and an Everyday-weaver".

Friday 24 September 2021 to Sunday 28 November 2021
The Boyd Gallery Tweed Regional Gallery
Big Nelly from Road Trip interviews Northern Rivers artist Charlotte Haywood Tuesday 28 September at 4.15pm.