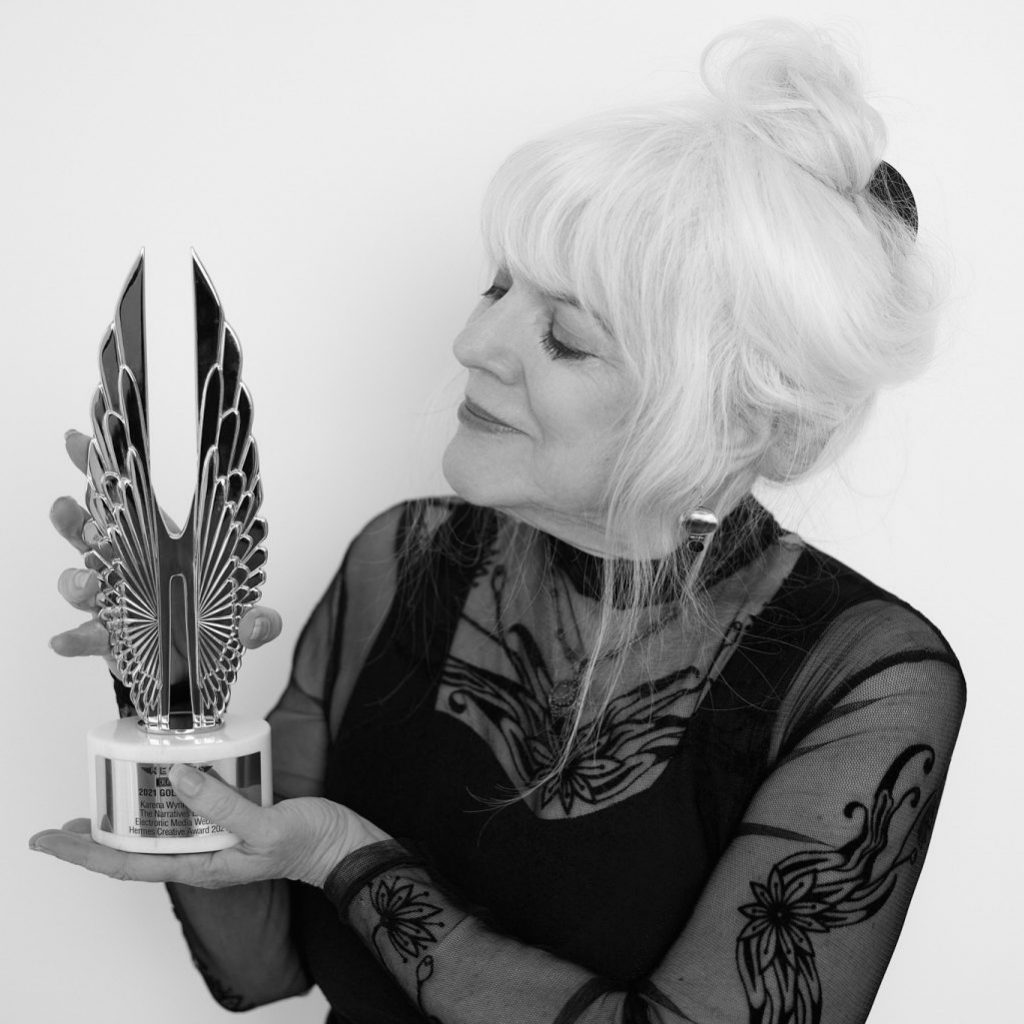 Congratulations to Karena Wynn-Moylan who received the Hermes Creative Gold Award for the Narratives Library website. This award acknowledges excellence in electronic media and website design in the not for profit sector.
The Hermes Awards is an international competition that honours the messengers and creators of the information revolution. Armed with their imaginations and computers, Hermes winners bring their ideas to life through traditional and digital platforms.
Each year, competition judges evaluate the creative industry's best publications, branding collateral, websites, videos, and advertising, marketing, and communication programs.
Hermes Creative Awards is one of the oldest and largest creative competitions in the world. Winners range in size from individuals to media conglomerates and Fortune 500 companies.
Karena's Narrative Libarary website provides a permanent, online resource for community radio stations, educational institutions, book clubs, writers and readers – anyone who is interested in books , stories and writing.
Most of the reads are just 5 minutes, so you can dip in and out of History, Crime, Fantasy, Romance – whatever takes your fancy – until something does! And you are hearing the voice of the person who wrote the words!
Click here for The Narative Library Website
When Karena is not winning awards she is the host of long running BayFM program Arts Canvass on Thursday's 9-11am.
Click here for Arts Canvass