Amy Taylor is the frontwoman for high energy punk rock band Amyl and The Sniffers. She has already clocked up quite a resume as a songwriter, pocket rocket stage performer, a Gucci billboard ambassador, Aria Award winner, Music Victoria Award winner for best band, best live act and best musician.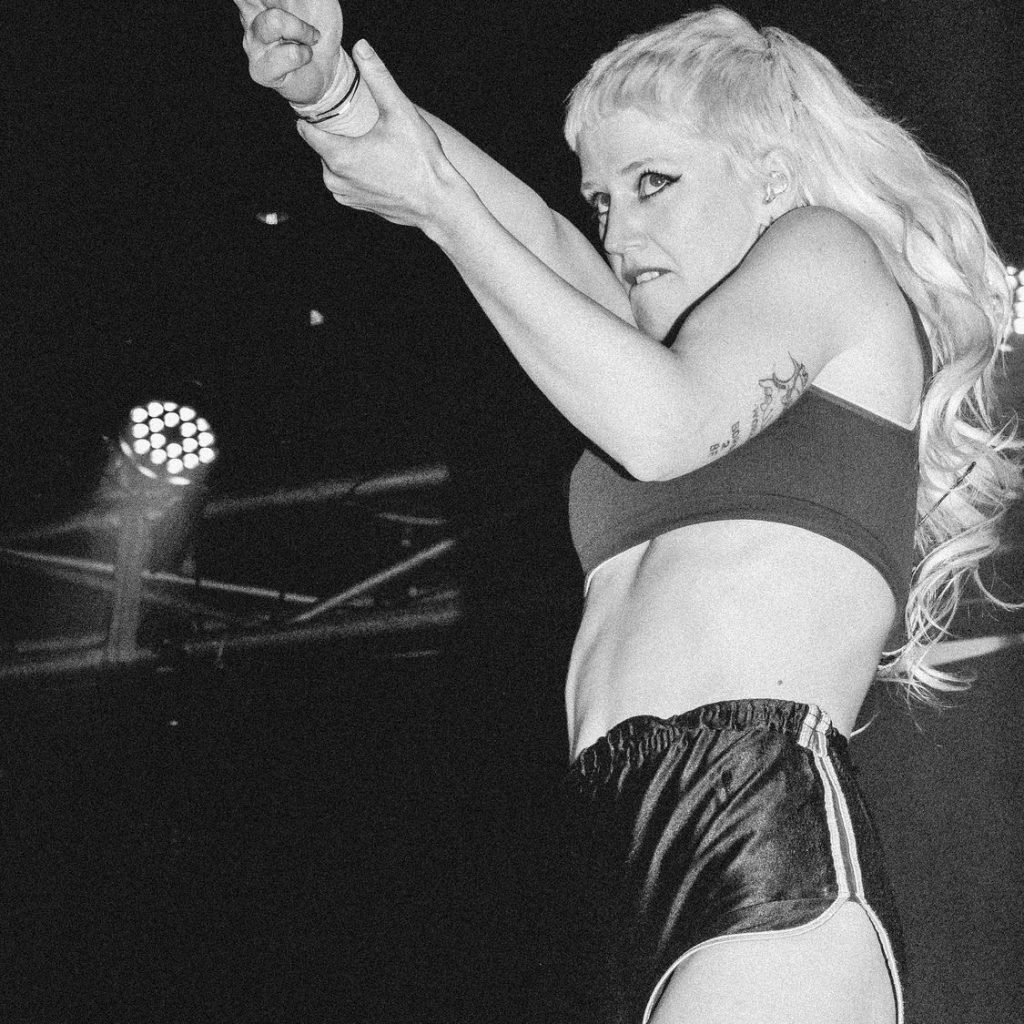 In September 2021, The Sniffers released their second album, Comfort to Me, with 13 tracks that pack a punch. Produced by Dan Luscombe (Drones), mixed by Nik Launay (Nick Cave, Idles, Yeah yeah yeahs) and mastered by Bernie Grundman (Michael Jackson, Prince, Dr Dre).
Comfort to Me has reached number 2 on the ARIA Charts, number 1 on the Vinyl Charts and in the UK charts, it's sitting at 21 and 5 on the Independent Charts.
Amy Taylor was born in Murwillumbah and grew up in Mullumbimby. Perhaps Amy served you when she worked at the Mullumbimby IGA Deli. At 19, she took off to Melbourne with Bryce Wilson, the drummer in the Sniffers. They joined forces with guitarist Declan Mehrtens and bass player Gus Romer.
They are now creating history.
Ange Kent from BayFM's Northern Rivers Music Box interviewed Amy a week before the album was released. She said the band got total freedom with the album. Amy gave legendary producer Nik Launay the brief, "I want it to sound like a Lancer. I don't want it to sound like a Mazda 3".
Check out Northern Rivers Music Box
Instagram: @northernriversmusicbox