BayFM Brush Turkey T-Shirt
This beautiful BayFM tee features artwork by local artist Nina Hurr. See more of Nina's work here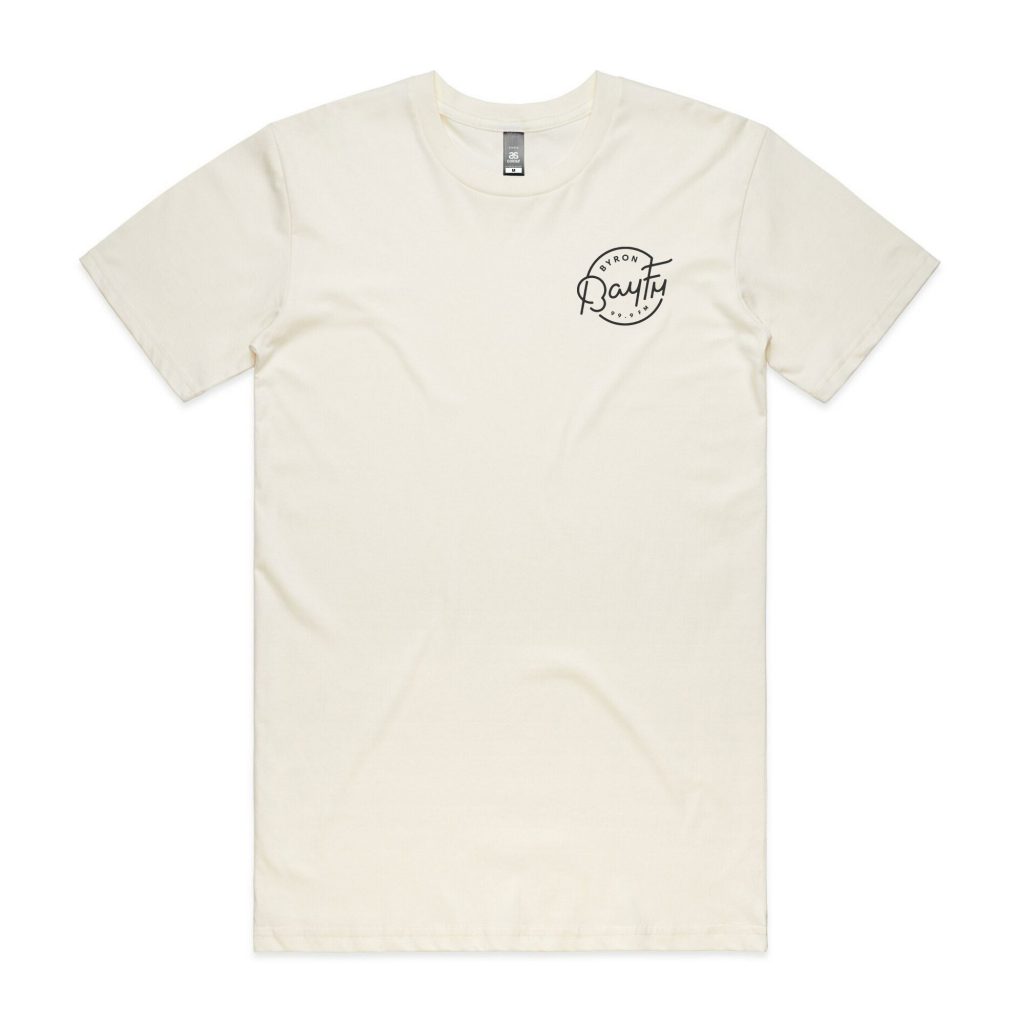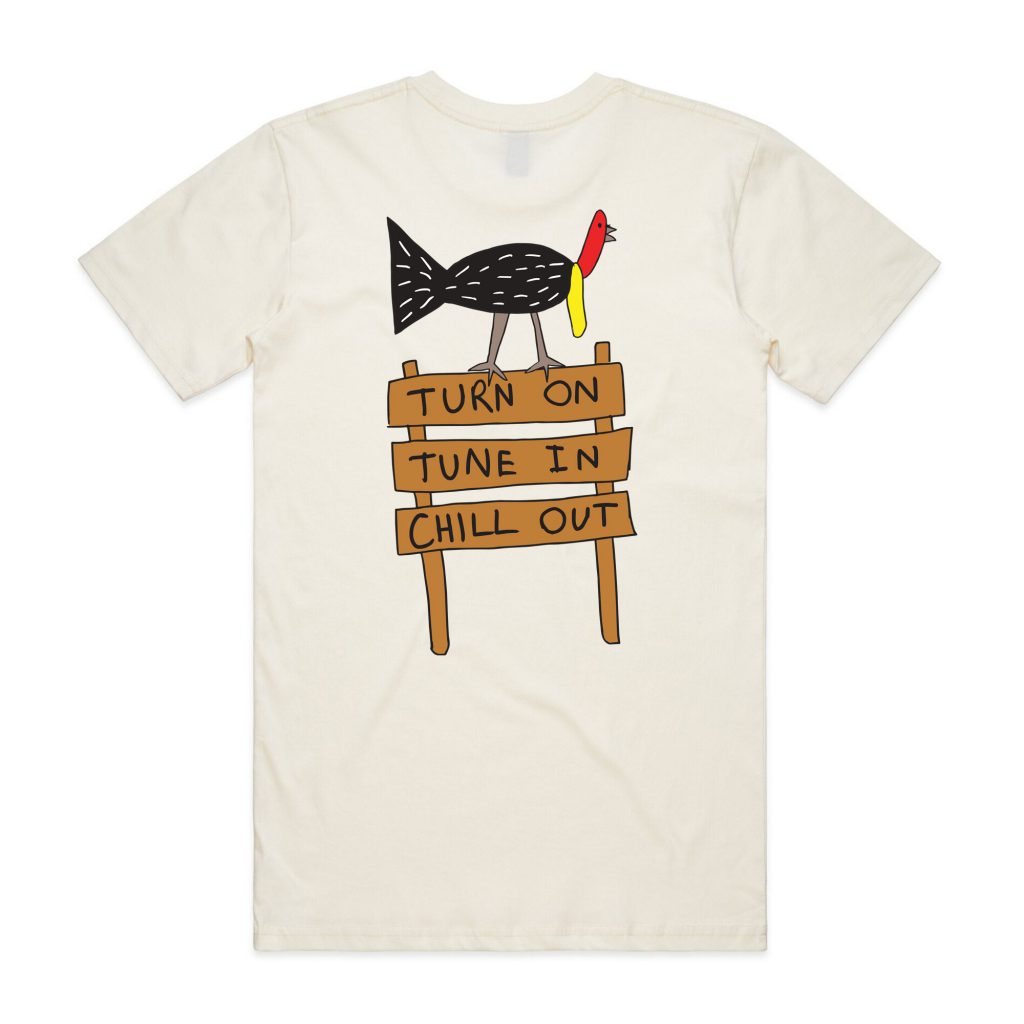 The Brush Turkey tee is screen printed in Byron Bay on 100% cotton, AS Colour brand t-shirts, certified Child Labour Free.
Mens is a regular cut unisex tee which runs in typical men's sizing.
Womens is a more fitted style tee with smaller sizing, particularly in length.
Please check the size chart below and compare to one of your favourite tees.
MENS SIZE CHART
S
M
L
XL
WIDTH (CM)
47
52
56.5
61
LENGTH (CM)
71
75
78.5
82
WOMENS SIZE CHART
S
M
L
XL
WIDTH (CM)
48
50.5
53
55.5
LENGTH (CM)
64
65
66
67.5
Select your size
Mens turkey: Small
Mens turkey: Small
$50.00
Womens turkey: Small
Womens turkey: Small
$50.00
Mens turkey: Medium
Mens turkey: Medium
$50.00
Womens turkey: Medium
Womens turkey: Medium
$50.00
Mens turkey: Large
Mens turkey: Large
$50.00
Womens turkey: Large
Womens turkey: Large
$50.00
Mens turkey: XLarge
Mens turkey: XLarge
$50.00
Womens turkey: XLarge
Womens turkey: XLarge
$50.00
Out of Stock
.card.card-image-contain .card-upper:hover{ background-image: url('https://www.bayfm.org/wp-content/uploads/2022/02/Proof-Back-BAYFM.jpg') !important; }