Parkway Drive's mega music icons, Ben and Winston, were interviewed at the recent Byron Music Festival Youth Stage. Their fascinating, in-depth interview was live-streamed as part of Yac Radio. You can hear it here.
YAC Radio, seeded by Byron Youth Service (BYS), is a youth-focused project to get young voices on-air. Through a partnership with BayFM and later on funding from the Foundation for Young Australians, YAC Radio has been broadcasting loud and proud the thoughts and voices of the young people of the Byron shire.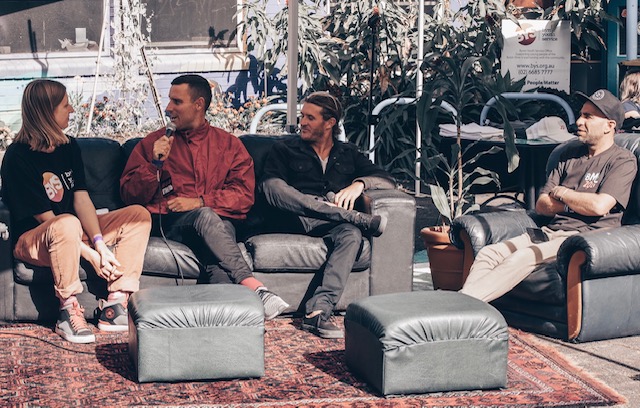 The Byron Music Festival Youth Stage, held in June 2021, was a free event featuring youth performers, a flash mob, and an indelible interview with local band members of Parkway Drive. At the Couch Session between performances, the performers shared their interests and their musical journey with the crowd.
Nina Hurr, question master of the Couch Sessions, interviewed Ben and Winston from Parkway Drive. The conversation spans Parkway Drive's long and adventurous career.
Enjoy the journey and let Nina, Ben and Winston take you back to their first-ever performance in 2003 at the YAC.
Want to listen to more YAC Radio? Then listen here