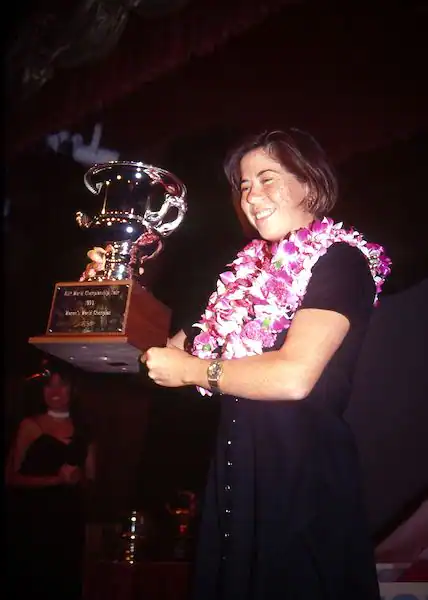 The kids on the Brunswick Heads School Bus are a pretty lucky crew. They get surf tips while being driven to school by a former world surfing champion. Their driver Pauline Menczer is now even more of a legend with the release today of Girls Can't Surf, an awesome new documentary feature film that provides a shocking insight into the sexist, misogynist and homophobic surf culture of the 80s and 90s.
For around twenty years, Pauline Menczer was a professional surfer travelling the world in search of waves and wins. Women surfers didn't earn much money back then. Most of it went to the men and sponsorship was hard to come by. During her time on tour, she was often forced to camp in her surfboard bag in the back yards of friends, and sometimes, even on the beach in the competition area.
In 1993, Pauline was crowned World Champion.
On the day of her world title win, Pauline was suffering from a chronic attack of rheumatoid arthritis, a condition she has endured since childhood. Crippled with pain, she struggled down the beach and into the water. Once in the surf something clicked, and Pauline triumphed against all odds.
It's an astounding tale of strength, courage and tenacity and one that has been largely forgotten for almost thirty years. Winning the trophy (which, by the way, was broken) was a lifelong dream for Pauline. But in 1993, after the blokes got paid, there was no money left in the kitty for Pauline.
Now, nearly 3 decades on, Pauline is riding a whole new wave of fame. She stars in the new film, 'Girls Can't Surf', alongside other legends: Lennox local Jodie Cooper, Pam Burridge, Wendy Botha, Freda Zamba and Layne Beachley.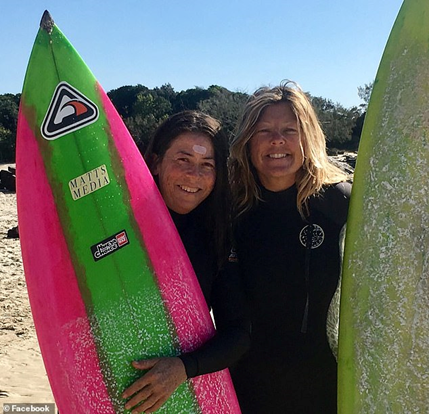 And coinciding with the Australian premiere, two industry professionals have joined together in a Go Fund Me campaign to raise $25,000 for Pauline – the amount of the prize money she should have gotten in 1993.
The fundraising goal was smashed in a couple of days and currently going strong at over $50,000.
Speaking at the Girls Can't Surf premiere at the Palace Theatre, Pauline said she's blown away by the support and humbled by the love. Not only is she stoked to finally get paid. Anything over $25,000 will go to the Disabled Surfers Association and the Autoimmune Resource and Research Centre.