To celebrate Dope Lemon's latest release, much-loved local muso Angus Stone has teamed up with your favourite radio station to make a special offer.
Everyone who subscribes to BayFM (including renewals) by 31st May 2022 has a chance to WIN!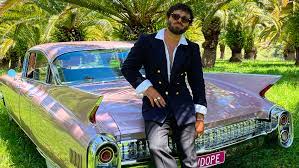 You'll get:
A free download of Dope Lemon's latest album, Rose Pink Cadillac.
An exclusive invitation to BayFM's Live Broadcast at Fallen Broken Street on Thurs 12th May, 4- 6pm, joining Angus Stone and Danny from the Sandpit.
A chance to win a real 1960 Rose Pink Cadillac. Yep – an actual car, and it's stunning! Part of a national promo to be drawn later in the year.
Subscribe here: https://www.bayfm.org/subscriber/