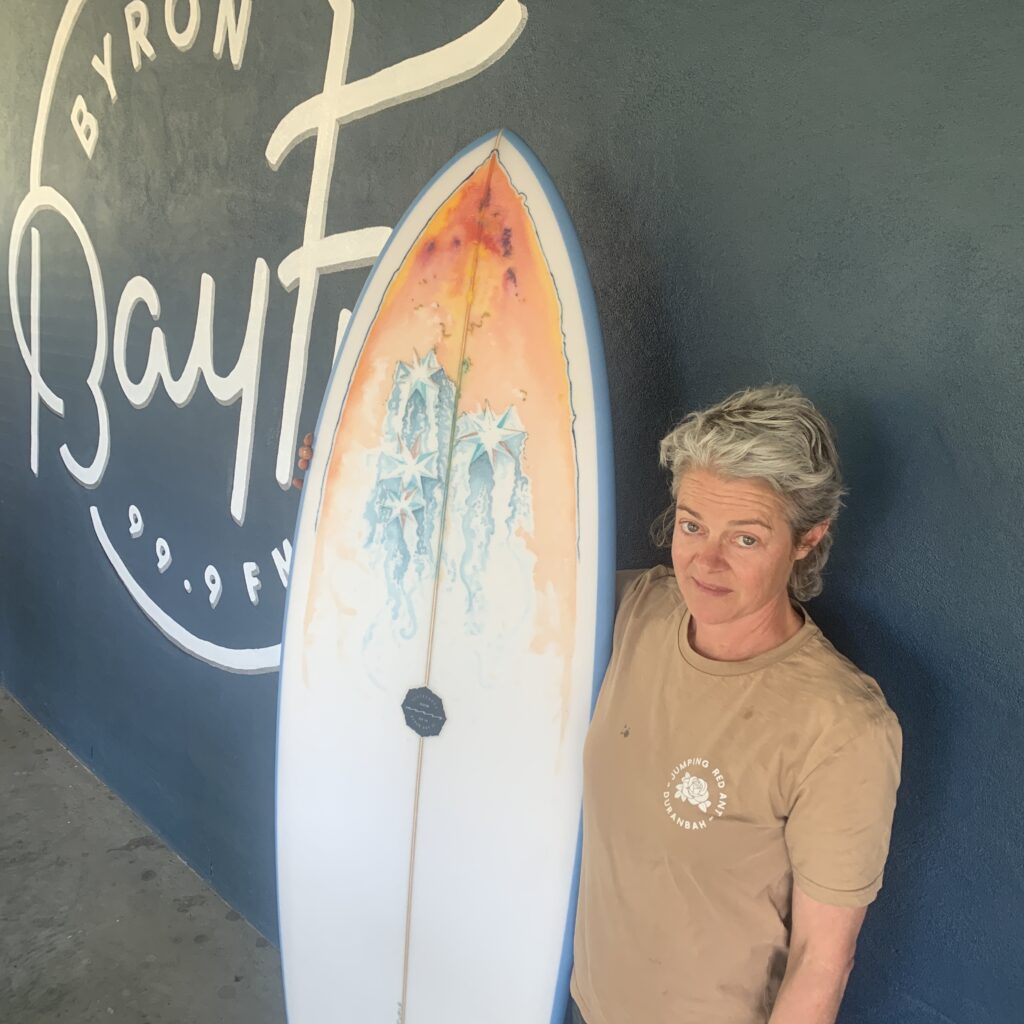 South Golden Beach local, Jessie Forster said to her husband, "I'm going to subscribe to BayFM, because I'm going to win this board."
New subscribers or renewing subscriber to BayFM's May Subscriber Drive went into the draw to win either a 6'4" allrounder cruiser surfboard valued at $1,100 courtesy of subscriber and guru shaper Brett Munro or a double pass to the 2023 Byron Comedy Festival plus dinner and drinks.
Jessie's name was drawn on the Sandpit Radio show for the surfboard. When she came into the station to collect her prize she told BayFM's President Ange Kent that she has never subscribed before, but listens to BayFM all the time (she loves the music on Wednesdays).
Jessie decided to give money to her favourite radio station because its a free service and someone's got to help pay the bills!
If you want to help us pay the bills so we can keep bringing you great music and local news, head to https://www.bayfm.org/subscriber/ and you might win a fabulous prize too!
Thank you to Brett from Munroe Surfboards and the Byron Comedy Fest for those sweet prizes and supporting your local radio station.