SLATER AND GORDON ARE A LAW FIRM LEADING A CLASS ACTION LAWSUIT AGAINST AUSTRALIA'S NEW SOUTH WALES POLICE FORCE OVER THEIR SNIFFER DOG OPERATIONS.
The case focuses on the fact they believe hundreds of people were unlawfully strip-searched potentially resulting in thousands of dollars of compensation.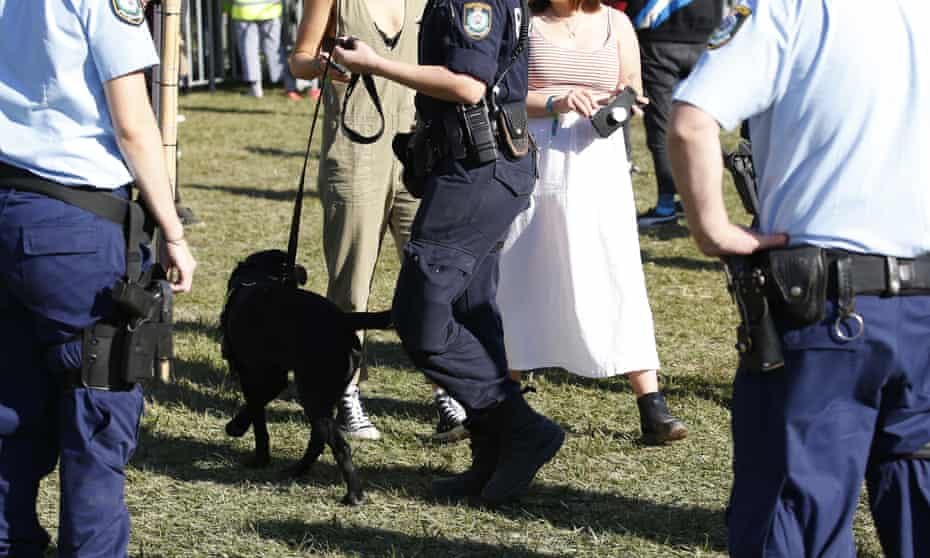 There has been a rise in strip-searching at festivals due to increasing funding for drug detection dogs and policing around music events. The lawyers argue it's carried out without proper oversight, training, or auditing of the results' effectiveness.
Without knowing the effectiveness of results, it also raises questions about whether drug detection dogs are a worthwhile way to spend taxpayers' money. On average, it costs around $2,000 an hour per dog, so three dogs on a festival site for 6 hours is a whopping $36,041 per day!
The ABC has reported an increase in strip-searching in New South Wales has from 100 to 5,000 occurrences over the last 15 years.
Splendour in the Grass has become the festival at the centre of the lawsuit. The event has documented strip search cases where there was no illegal contraband on the suspect following a drug detection dog singling them out. The case argues that NSW Police have little or no training around their stop and search policy or use of dogs.
Ebony Birchall is a lawyer working on the case. She told the ABC, "The [NSW Police Watchdog] the Law Enforcement Conduct Commission has investigated strip searches at Splendour in the Grass already. Their findings reveal police lack training and don't understand the legal safeguards around strip searches." She added, "This indicates to us that there have been widespread unlawful strip searches at Splendour in the Grass over the last few years."
As part of their reporting, the ABC also spoke with numerous people subjected to strip searches. One person told of getting strip-searched when they didn't have anything illegal, saying: "I was just like, 'No, not at all. It's quite confusing,' [the officer] just said, "This is your last chance. If you've got anything on here that you shouldn't have, give it to me right now; otherwise, you'll be going home right now."
After that, he was taken to a demountable building and strip-searched and told, "Take your pants off, turn around, bend over, and open up".
Understandably, those strip-searched with no drugs often feel pretty embarrassed and violated by the intimidating situation.
The New South Wales Police's own guidelines say that dog detection alone isn't enough to warrant a strip search, which is why the class action lawsuit has been brought against them.
Article first appeared on Flow Music
Flow Sessions are a pioneering Byron Bay based electronic mix series, showcasing the amazing producers and DJs who have delivered unforgettable moments on the dance floor around the globe and uniting their music in one place.