Feb 26 – 28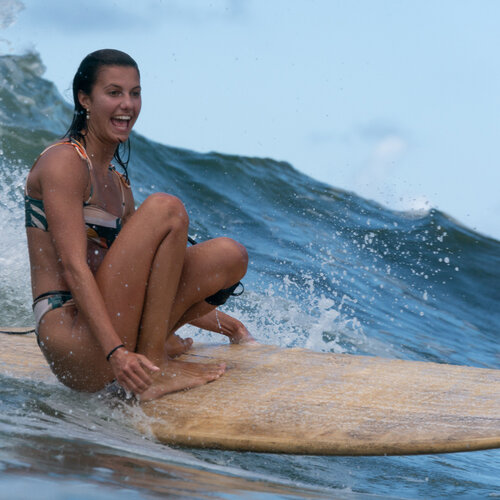 Get out your bikinis and board shorts for the Byron Bay Surf Festival, a three-day event that aims to reflect the values and creative culture of the Byron Bay community through surfing, art, music, film and environmental events. What's not to get stoked about that?
But you'd better get in quick because some of the program events have already sold out like Girls Can't Surf, a doco about the women who punched through the male-dominated pro surf scene to get the recognition they deserved, women like local champ Jodi Cooper, who will be in attendance on opening night.
BBSF is now in its 11th year and is a Deep Blue Event, which means it's waste-free. One of the key outings that demonstrates this is the Beach Clean-Up at Wategos from 7am – 8am on Saturday Feb 27. After that, there's the Wategos Wizards Surf Competition which runs all day until the awards are handed out at 5pm.
Then at 6pm, the Eastern psychedelic rock band Dear Doonan are playing two sets at Woody's Surf Shack, the first at 8pm, the second around 10.30pm.
On Sunday there's more action with a flouro surf event for the early birds at Wategos in support of mental health awareness. That's followed by more freestyle and Stoke Surf sessions til 5pm
Full program here