Although there are just as many women running as men in December's Byron Shire Council election, only one of the nine Mayoral candidates is a woman.
And women are second fiddle to men in all but one of the seven teams vying for Council. Is this good enough in 2021?
In light of this, we are devoting this episode of Above the Fray to giving voice to some of the leading female candidates in next month's election.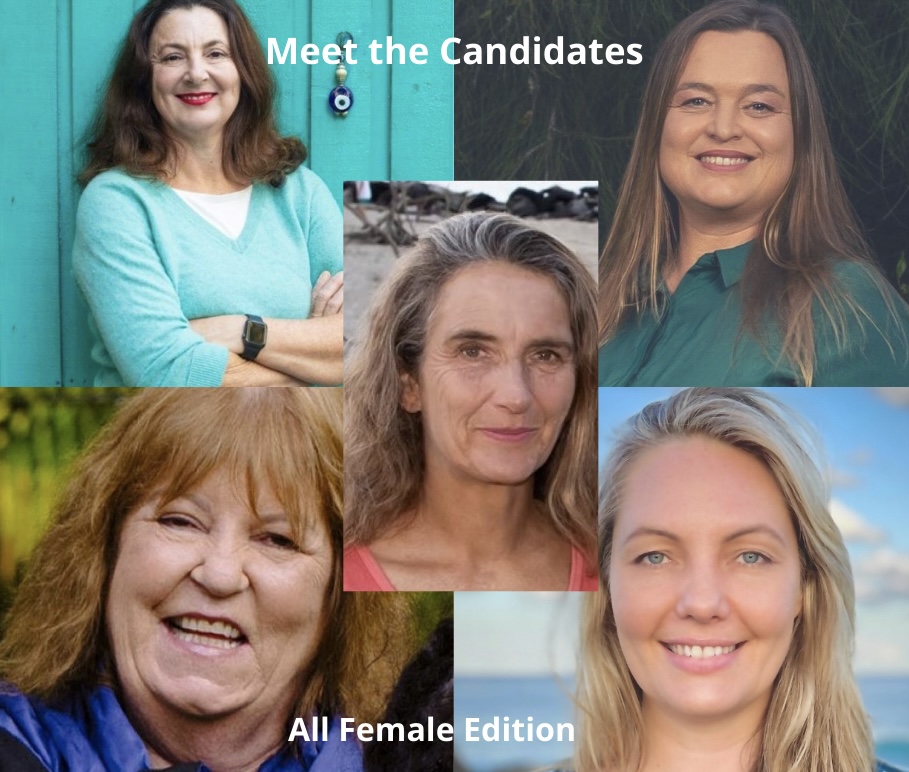 It includes the only female Mayoral candidate Cate Coorey, who's leading the all-female Community Byron Group.
Sarah Ndiaye, who's the Deputy Mayor and second on the Greens ticket behind Duncan Dey.
Sama Balson, who's second on Michael Lyon's Byron Independents Team.
Linda Watson, who's 2nd on the Labor team behind Asren Pugh.
And Julie Meldrum, who's number two on Bruce Clarke's Byron Shire Action Group.
Hear the special edition of Interviews conducted by Fernando de Freitas here
All Meet the Candidates Interviews Can Be Heard Here
More Information: