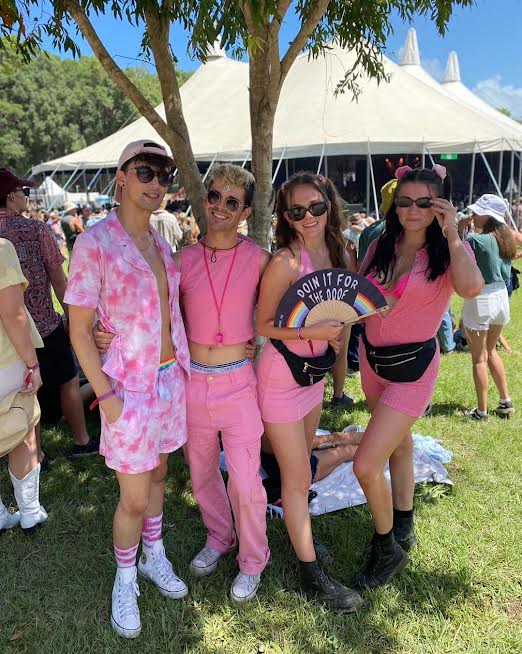 So what does a photographer see at Falls Festival Byron Bay?
Obviously it is about the optics – what does the festival look like this year? What are the Fashion trends?
COWBOY HATS – both boys and girls get into these preformed, stylised stiff cowboy hats, in all sorts of colours, possibly matching the rest of the outfit.
SEE THROUGH materials for tops, bottoms, full length dresses or onesies, usually combined with …
CHEEKS – in full glory
For those who liked more tough materials it was OVERALLS.
And then there were the TATTOOS. CHEST TATS are the in thing, and OPTIMIST TATTOOS like a lion head on the belly.
And then there were of course the beautiful people who celebrated their bodies and body parts in all forms and shapes and curves – a delight.
Article and photos by Rudiger Wasser who attended Falls Festival Byron Bay as a photographer for BayFM 99.9.