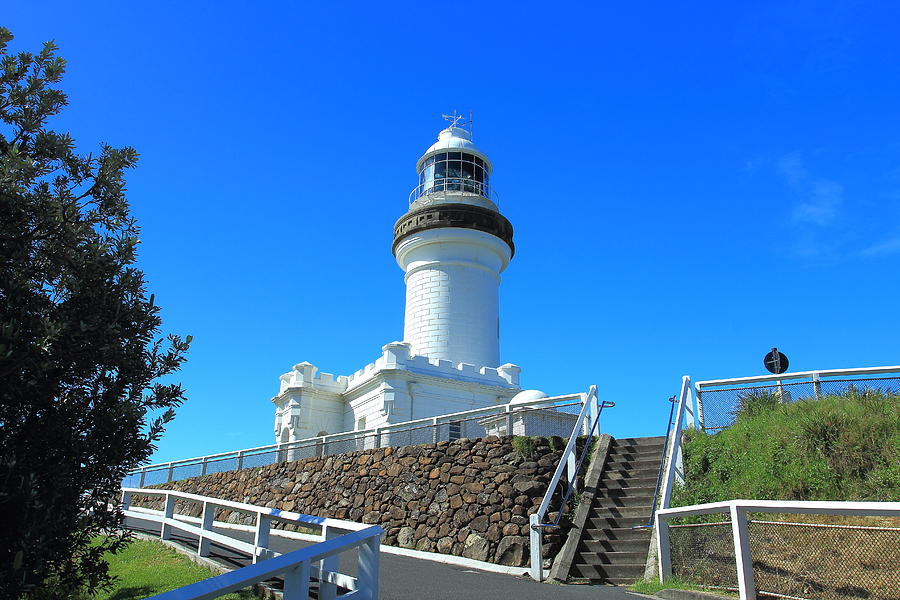 Cape Byron Lighthouse has just been named 2021 Heritage Lighthouse of the Year. The International Association of Marine Aids to Navigation and Lighthouse Authorities (IALA) said 'The example of Cape Byron Lighthouse can be seen as a gold standard in the management of world lighthouse heritage'. They continue 'There is however one outstanding characteristic of this lighthouse that is not obvious from looking at it. That is the comprehensive work which has been undertaken to understand the lighthouse's importance to different interest groups from a cultural and heritage perspective.
Cape Byron Lighthouse is also listed on the Australian Government's Commonwealth Heritage List and the New South Wales State Heritage Register. It's been in continual operation since 1901. Its original kerosene burner has been updated several times. It now has a rotating 1st order bivalve Fresnel lens, built in France, and the only one in Australia. Its constructed from early pre-cast concrete blocks and is part of a chain of lighthouses built along the east coast of Australia in the late 1800s. It is also of cultural significance to the local Arakwal people who continue to be involved in its care and management. Their name for the headland, 'Walgun,' means 'the shoulder'.
For those who live here or have visited know it is beautifully preserved, in a stunning location. It is a major tourist attraction with 500,000 visitors a year. From this amazing vantage point, you can watch the annual humpback whale migration. It also provides a place to see local dolphins and birdlife in their natural habitat.
It is a great tribute to all the people who have cared for this iconic structure over many years, that it's been awarded the 2021 Heritage Lighthouse of the Year.
Find out more about the 2021 Heritage Lighthouse of the Year award